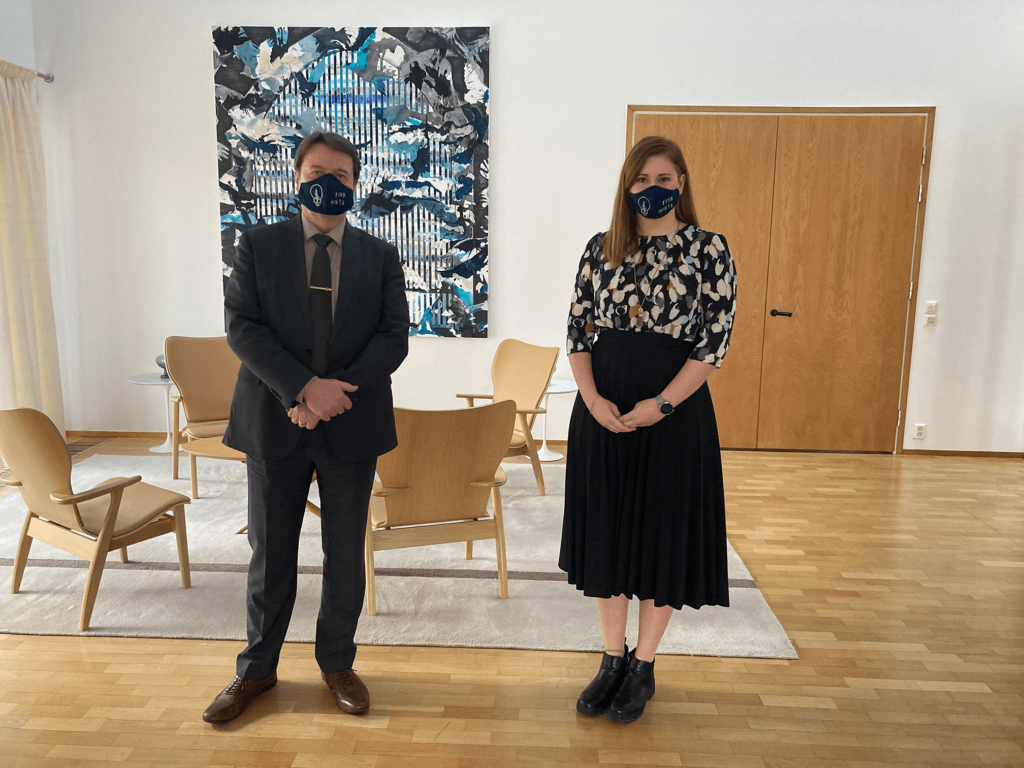 As the winner of the competition announced on the occasion of the centenary of Hungarian-Finnish diplomatic relations, me and my partner received a lunch invitation to the Finnish Embassy in Budapest, Hungary. It was a great pleasure for me to represent VEMAFI (Hungarian-Finnish Association of Veszprém) and Finn minta as a citizen of Veszprém.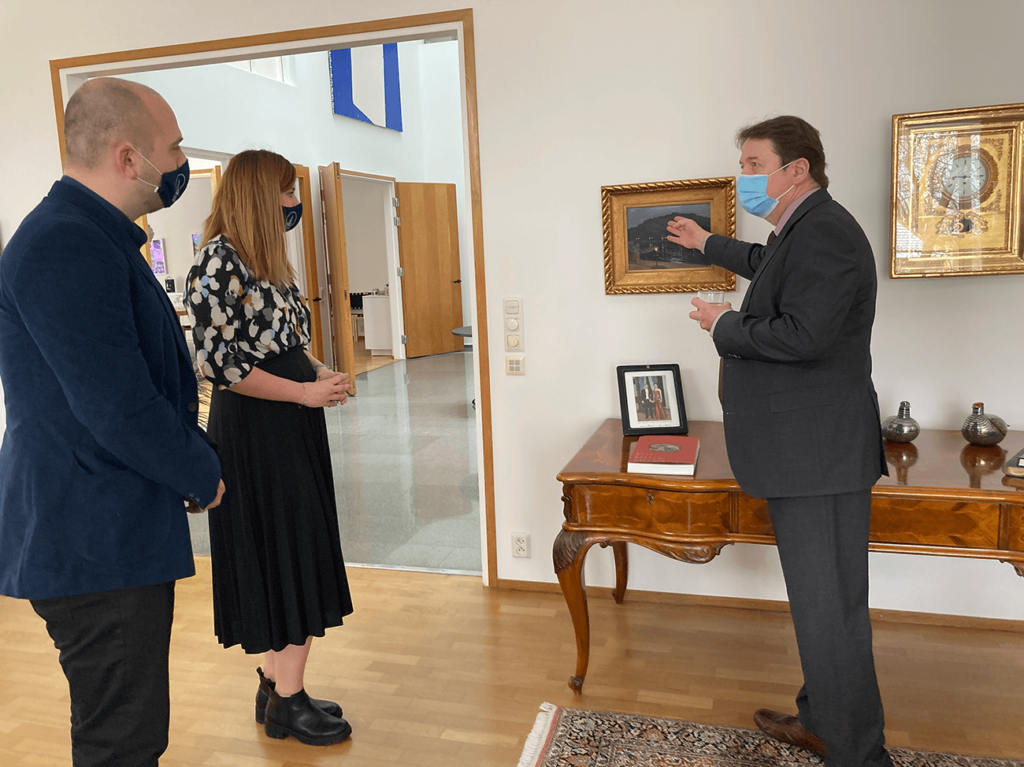 Our introduction was led by Ambassador Marrku Virri. He was our guide; described the history of the building and pointed out some beautiful Finnish 'guest' artworks that the Embassy received from Finnish collectors, museums.
Perhaps the most interesting and entertaining story was about a painting from the famous Finnish painter Akseli Gallen-Kallela, who painted his work while sitting on the Lions of the Chain Bridge facing the Gellért Hill. Mr. Gallen-Kallela had previously asked for a permission in advance to paint on that extreme spot, perhaps he was expecting to catch the eye of the Hungarian police. However, once he got noticed, he refused to descend from his position to show his permit. Since the patrol didn't believe him, he had to climb up to the lions of the Chain Bridge as well. The original painting of the Gellért Hill remains at the property of the Embassy.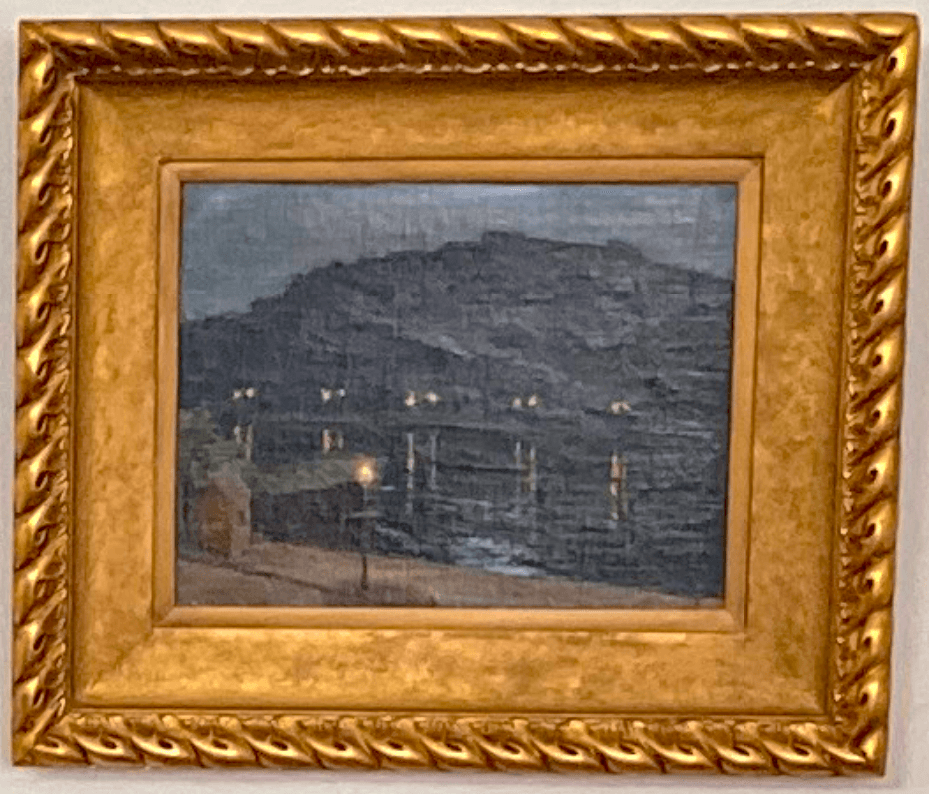 Mr. Virri was particularly interested in the story of Finn minta, which aims to promote the methods, results and opportunities of the Finnish education in Hungary. We also talked about the past, present and possible future role of VEMAFI and the Hungarian-Finnish friendship associations in general.
In retrospect, I could not have received a more valuable prize for winning the competition, especially given the value of personal meetings and discussions. The lunch was not only spent in a very pleasant atmosphere along with delicious food made by the Finnish chef of the Embassy Aarne Hietamäki, but it was expressively inspiring to meet an experienced, open and creative ambassador like Markku Virri. After discussing the winning application and its inspiration, we talked about future goals, for which the Embassy expressed their intention of supporting us.
After a two-and-a-half-hour conversation with Ambassador Markku Virri, I am even more enthusiastic about future cooperations that will take place in education, friendship associations, twin cities, and more.
Article by Orsi Tuba, founder of Finn minta
Photos by Dóra Peregi, Finnish Embassy in Budapest.