Student recruitment and marketing services
Finn minta, founded in 2020, is the first national level student recruitment and marketing agency promoting Finnish Higher Education for Hungarians.
Already during our first year, we helped more than 20 students with their application to Finnish universities and universities of applied sciences!
---
Student recruitment
We help students from Hungary to find the right degree programme and grab the opportunity of studying in Finland – we promote Finland from passion and based on personal study experiences.
We provide the following services to applicants:
Finding the right degree programmes and institutions through one-on-one consultations
Help with the admission process (enrollment management)
Practical advice on moving to Finland and getting ready to their studies
Guidance and assistance in every stage of the application
---
Webinar organisation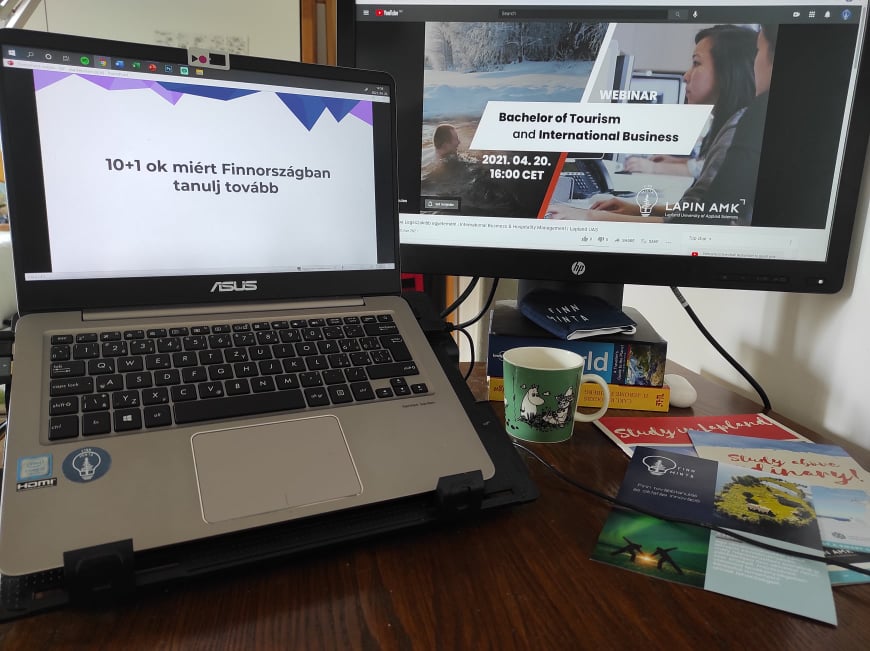 On behalf of our partner institutions, we run event campaigns targeting carefully selected high schools, where we promote the given study programmes, opportunities and act as a representative of the university. These events are in Hungarian, to make sure that parents
can attend and interact as well.
Professional and engaging presentations in accordance with the partner institutions' guidelines
Event campaign plan provided 4 weeks in advance
Social media promotion campaign
Post-event reports
These occasions, where we can facilitate discussions around Finland and study opportunities are meaningful experiences to attendees. Not to mention that they help tremendously in spreading awareness of the partner institution.
---